iOS Trader
VertexFX iOS Trader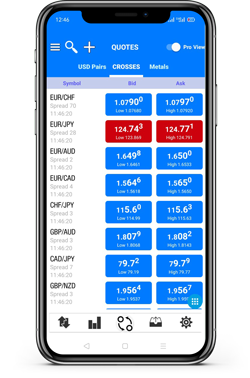 VertexFX iOS Trader is a portable online trading application available on any internet-enabled iOS device. Although it is light on your device, VertexFX iOS Trader offers traders the main tools found in VertexFX Trader system with easy navigation, display and flexibility in browsing between its screens. Feel the power of VertexFX on your iOS device and be connected to the market and never miss a trading opportunity again.
VertexFX Trader for iOS is the best solution for traders who may not find time to monitor or even be connected with their Live Market Watch on their PCs, Try It your self and find how convenient and flexible trading is with VertexFX iOS Trader, benefiting from the same functionalities your System is providing for you, with few simple steps, just download the app, enter your login and you are ready to Go..
Modify and Cancel Orders.
Review the Status of your Orders.
Execute Live Trades from your Android Device.
Monitor your Account Summary.